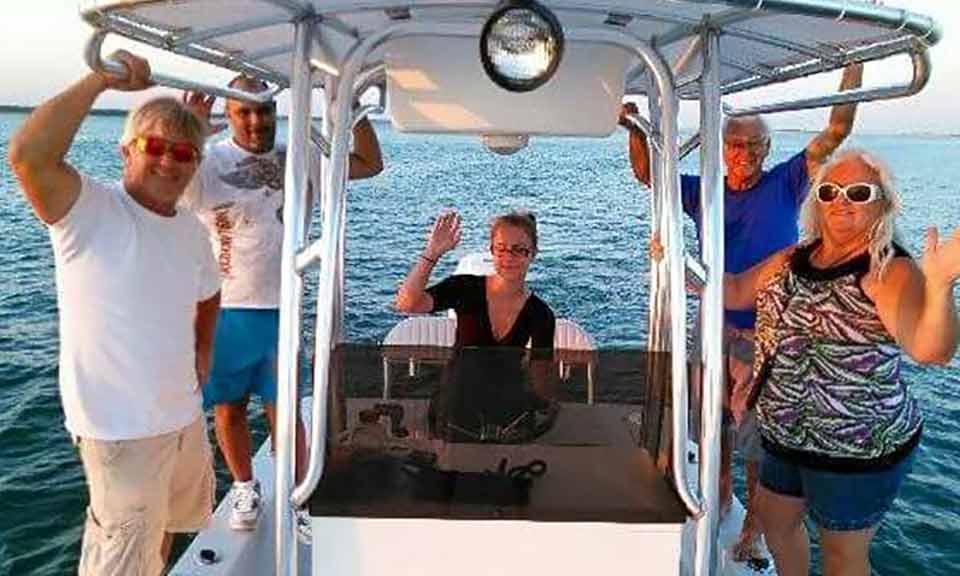 Champions Over Cancer
Overcoming cancer is no easy task and it seems the fight has touched almost every family. Because of the emotions and struggles of those fighting and overcoming this "disease of our time" is why we offer a "Celebration On The Water". With the enormous medical expenses associated with cancer, American Boat Charters offers a "Celebration on the Water" at a drastically reduced rate.
Champions Over Cancer can always expect a great time on the water, whether fishing the back waters of Wrightsville Beach, Carolina Beach and Figure Eight Island or the waters off the beach. These trips can be combined with scenic cruises, fishing or island hopping. The day is all about the Champion Over Cancer and what they want to experience.
See NC Coastal Charter Fishing page for more information.
4 Hours: $350.00
For up to three anglers, $50 for each additional person, up to 4 total in your party.
When the Pink Flag flies, a cancer survivor is on board the vessel.